Master of Social Work Online
Your future. Our promise.
Request Information
Complete this form to receive information about coursework, admissions, tuition, and more.
Prepare to Help Individuals, Families, and Communities
The Master of Social Work (MSW) program at Aurora University Online provides you with a foundation in generalist clinical social work practice and specialized study. The program includes 1,050 hours of field instruction and multiple tracks for customizing your education to achieve your career goals.
Begin your journey today with AU's premier-clinical, CSWE-accredited program at the George Williams School of Social Work.
Demand for social workers is projected to increase by 9% from 2021 to 2031, faster than other occupations.1
Projections indicate the U.S. will need more than 770,000 social workers by 2031.1
Choose from eight curriculum tracks to match your education with your goals.
Choose From Eight Curriculum Tracks
The MSW program includes the following track options:
Gain the knowledge to support individuals and families experiencing substance abuse disorders. Upon graduation, you'll have qualifications for taking the Illinois Alcohol and other Drug Abuse Counselor (CADC) examination for addiction specialty certification in Illinois. You can also complete additional credits to prepare for the Co-Occurring Substance Use and Mental Health Disorders certificate.
Learn from expert educators as you prepare to safeguard children from abuse and neglect, help reunite families, and seek placements for children who cannot safely return to their homes. After finishing the program, you will be eligible to take the Illinois Child Welfare Licensing Exam and advance into the child welfare field in Illinois.
Develop important expertise organizations need by learning to apply social work principles in legal settings. You can gain an understanding of forensic social work practice and theory, developing clinical skills for supporting vulnerable populations.
Get personalized attention from educators who help you prepare to enable older adults to lead productive lives. This program explores gerontology and imparts the knowledge and skills needed to become a social work practitioner specializing in offering support in assisted-living facilities, nursing homes, hospice care settings, and other locations.
With this track, you can prepare to impact the rapidly growing medical field by assisting and advocating for clients in hospitals, nursing homes, and other medical settings. While completing the program, you can learn to collaborate with doctors, nurses, administrators, and other medical staff to help clients receive the care and services their treatment requires.
Offered in partnership with the Aurora University Dunham School of Business, this track imparts qualifications for working in the business management and administration sides of social work and human services. Prepare to oversee social work teams and processes on behalf of nonprofits, public health organizations, and other social work employers. Students can tailor the courses to their goals by selecting MBA-level electives in management and leadership.
Develop qualifications for serving active-duty and veteran military members, making a positive impact on their lives. Through this track, you will complete nine credits of specialized courses exploring methods for engaging in clinical social work practice with military and veteran populations. The courses also delve into military culture, customs, and other topics relevant to social work practice in this field.
Prepare to become a social work practitioner who can support students in private and public schools. You will learn about social work policy, educating exceptional children, and other topics. Plus, gain hands-on experience through field instruction. Aurora University School of Education programs are approved by the Illinois State Board of Education (ISBE).
Aurora University Online has a strong tradition of serving students with a quality education rooted in the foundational principles of academic excellence. AU Online strives to make college affordable for students while designing degree programs around quality curricula to foster career success.
Request Info
Your Education is More Flexible and Affordable
Higher education is now more accessible with Aurora University Online. As a student, you will utilize a convenient learning platform that puts the path to a degree at your fingertips.
Prepare to Thrive in Social Work
With Aurora University's online MSW program, you can learn from experienced faculty while completing courses that help you find your place in the social work field. Benefit from a broad academic focus, specialized instruction, and field experience that support your career preparation. The online MSW program offers a thorough overview of social work policy, practice, and clinical knowledge and application. You also have the option to pursue one of our dual MSW degrees: the MSW/MBA or the MSW/Master of Public Administration (MPA).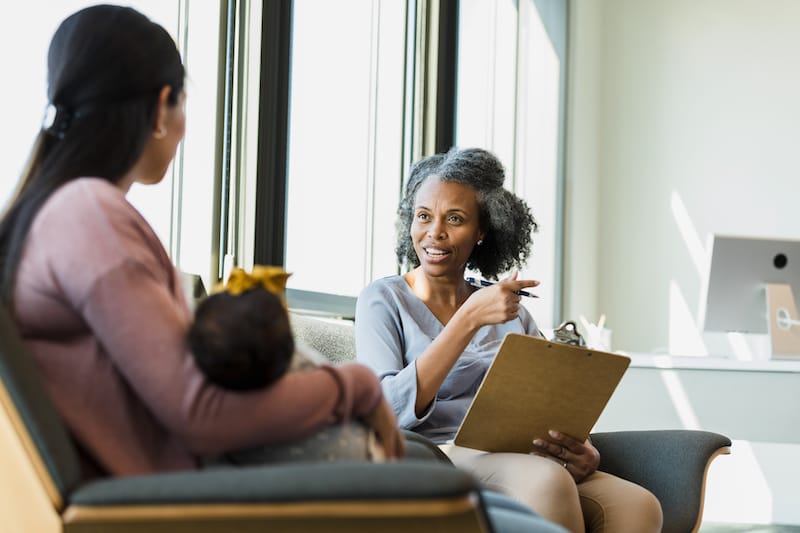 Succeed in a Rapidly Growing Career Field
Aurora University Online's MSW program provides the education needed to enter the social work specialty that aligns with your interests. Get ready to make a difference by acquiring the expertise to succeed as a social worker focusing on child welfare, forensic social work, healthcare, and other important areas.
Social Work Career Fields
Clinical social work
Community leadership
Forensic social work
Healthcare social work
Marriage and family therapy
Mental health social work
Nonprofit leadership
School social work
Social service administration
Substance abuse counseling
This graduate-level program in social work is also offered on the Aurora University campus.
Accreditation
Aurora University is a participant in the National Council for State Authorization Reciprocity Agreements initiative.
Aurora University is regionally accredited by the Higher Learning Commission to grant bachelor's, master's, and doctoral degrees.
The Aurora University baccalaureate social work and master of social work programs are accredited by the Council on Social Work Education (CSWE).
Sources
U.S. Bureau of Labor Statistics. "Social Workers." Retrieved October 28, 2022, from https://www.bls.gov/.