Online Degrees at Aurora University
Your future. Our promise.
Request Information
Complete this form to receive information about coursework, admissions, tuition, and more.
Pursue Your Goals in a Flexible Format
Aurora University is an inclusive community dedicated to the transformative power of learning. You can benefit from the best of both worlds, choosing from the wide range of programs of a university while receiving the personal attention of a small college. Learn from practitioner-based faculty members focused on helping working professionals reach their goals.
More than 85% of our faculty members hold the highest degree in their fields.
Receive personal support from enrollment through graduation.
Connect with professors and peers in AU's tight-knit community to build lasting relationships.
Online Degree Programs
Find the online degree program that prepares you to advance your career.
The Bachelor of Arts in Business Administration prepares busy, working students to advance as business professionals. After finishing this program, graduates have worked as managers in manufacturing, financial services, healthcare, and the public sector.
Develop specialized management expertise by studying the essential principles of human resources, marketing, operations, and more. You can focus your studies with a track in Human Resources Management or Nonprofit Management to gain the knowledge needed to enter the professional area matching your interests.
This online program opens the door to countless public relations and communication career opportunities. The communication degree program offers a public relations and event planning track aligning with outcomes recommended by the Public Relations Society of America (PRSA), the leading public relations professional association.
Develop the criminal justice knowledge needed for careers in law enforcement, corrections, courts, probation, parole, or private security. The program offers elective courses that enable you to personalize your education by selecting classes in your area of interest.
This degree completion program allows students to take classes that match their personal and professional goals. This interdivisional major offers a generous transfer-credit policy and course option flexibility. Depending on your prior coursework, this program can be completed in as little as 15 months.
This online program allows you to focus on the scientific study of the mind and human behavior from a lifespan developmental perspective. You will study a variety of topics, including personality development, motivation, and the cultural environment.
Seek this bachelor's degree online to prepare to lead the systems and services impacting the health and well-being of others. Graduates have the skills needed to succeed in healthcare administration, with the ability to plan, direct, and coordinate medical and health services.
Establish a broad social work background in courses taught by experienced faculty. You will also complete an internship to apply your knowledge and skills in real-life situations. After graduation, you will have qualifications for beginning social work practice to support vulnerable families and individuals in your community.
This program has an extensive history of preparing principals for leadership positions. The courses impart leadership and administration abilities by exploring fiscal management, organization, supervision techniques, and other relevant topics.
Professionals can significantly increase their marketability and earning potential by seeking an MBA entirely online with Aurora University. The program offers career-aligned electives with the option to choose a series of healthcare or leadership courses. Get started now to finish in as little as one year.
This online program imparts a comprehensive understanding of brand communication from foundation through execution. Students gain analytics, media strategy, content creation, and campaign planning skills relevant to digital marketing and design roles.
Get ready to advance in public administration by building expertise in community relationships, public finance, and nonprofit management. The program offers a series of leadership electives to enhance your knowledge of leadership methods and techniques.
Acquire foundational skills in exercise science by learning about sports nutrition, research methods, and other relevant areas. The program allows you to select an internship or capstone to gain experience for your career. The courses prepare you for the American College of Sports Medicine's Registered Clinical Exercise Physiologist (RCEP) exam or the National Strength and Conditioning Association's Certified Strength and Conditioning Specialist (CSCS) exam.
Establish a foundation for moving into generalist clinical social work practice bolstered by a specialized study of topics. The program offers field instruction and opportunities to customize your coursework through multiple tracks. As a signal of this program's quality, it is accredited by the Council on Social Work Education (CSWE).
This dual degree offers social work and public administration courses to prepare students for leadership roles with nonprofits and other organizations. Aurora University designed this program to include streamlined coursework so that you can acquire two graduate credentials faster. The MSW program is accredited by the Council on Social Work Education (CSWE).
Through this dual program, you can gain a mix of social work expertise and business acumen. Students can acquire a deep understanding of social service and business knowledge to make a difference in their community as a leader in the nonprofit or private sectors.
With this immersive online program, aspiring thought leaders can become authorities in education. Dedicated faculty teach courses offering academic rigor, practical application, and current research to help professionals take the next step in their careers. Students can choose from multiple program strands to focus on their educational leadership goals.
This program offers 10 ISBE-approved courses with 30 hours of research-based coursework, dissertation hours, and internships. The credits earned in this program can apply to the EdD Leadership in Educational Administration degree.
Aurora University designed this program for students who have earned a Master of Social Work degree and plan to specialize their skills in a school setting. The coursework explores key topics in social work policy, exceptional children, and reading content, and the program includes field instruction.
This program provides a solid knowledge base to work with students who exhibit a wide range of disabilities effectively. Students will demonstrate the skills necessary to meet Illinois Professional Teaching Standards, as well as the Council for Exceptional Children Professional Teaching Standards, Illinois Culturally Responsive Teaching and Leading Standards, Illinois SEL Standards, and INTASC Standards.
Aurora University Online has a strong tradition of serving students with a quality education rooted in the foundational principles of academic excellence. AU Online strives to make college affordable for students while designing degree programs around quality curricula to foster career success.
Request Info
Your Education is More Flexible and Affordable
Higher education is now more accessible with Aurora University Online. As a student, you will utilize a convenient learning platform that puts the path to a degree at your fingertips. Because AU Online uses OER in some programs, you can benefit from significant savings on textbook costs.
Comprehensive Curriculum. Dedicated Faculty.
When you choose an online program at Aurora University, you can learn from faculty members who have experience in their field of study and provide ongoing support to online students. At the same time, you will benefit from a dynamic, interactive learning environment offering a comprehensive curriculum for your degree program. AU Online offers high educational standards and a convenient format so that you can continue working while taking courses online. Moreover, students can engage classmates through discussion boards and chat rooms, exchanging ideas and experiences to enrich their education.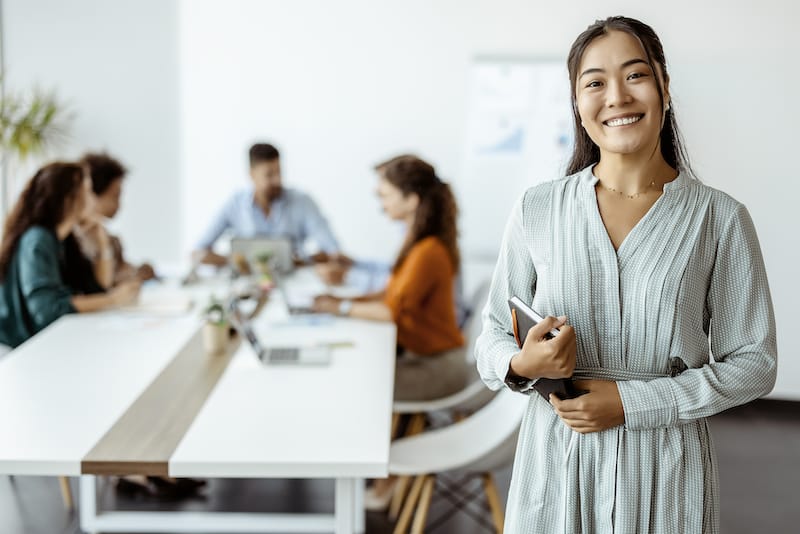 Achieve Your Career Goals
Aurora University's online degree programs impart the knowledge and experience you need to make a bigger impact in your career field. After graduation, you will have a credential that helps strengthen your earning potential and job stability.
Career Options for Graduates
Business manager
City manager
Criminal investigator
Hospital administrator
Human resources manager
Market research analyst
Nonprofit director
Sales manager
Social worker
Strength and conditioning coach
Accreditation
Aurora University is a participant in the National Council for State Authorization Reciprocity Agreements initiative.
Aurora University is regionally accredited by the Higher Learning Commission to grant bachelor's, master's, and doctoral degrees.
The Aurora University baccalaureate social work and master of social work programs are accredited by the Council on Social Work Education (CSWE).